Grow a More Inclusive Campus with CourseLeaf's Inclusive Curriculum Tool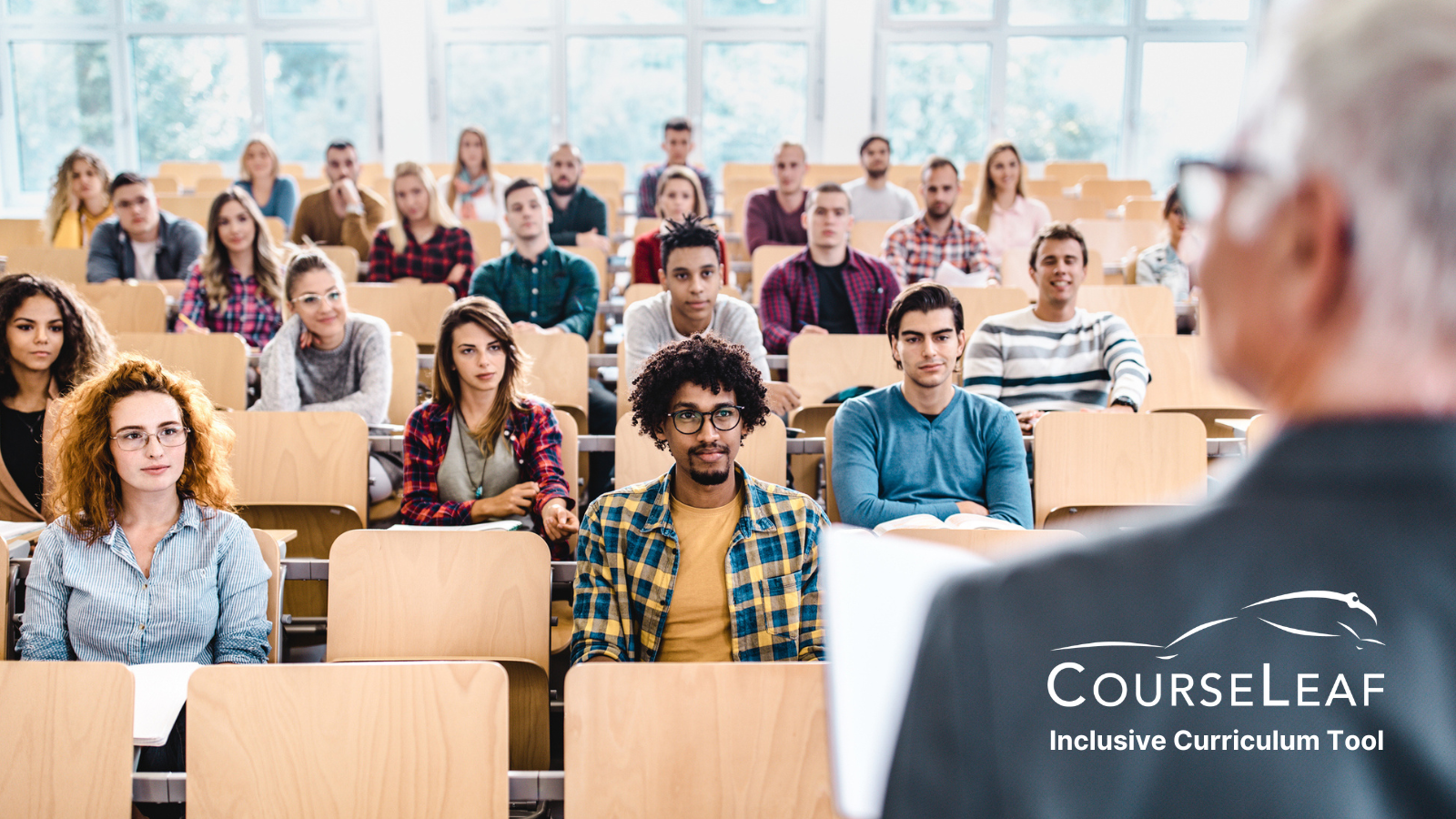 The CourseLeaf Inclusive Curriculum Tool is designed to help colleges and universities (and their registrar's office) achieve their institutional diversity, equity, inclusion, and belonging (DEIB) goals. Many schools across the country have created Inclusive Language Style Guides as a means to promote the use of inclusive language through institutional communications. This tool is an extension of that idea, allowing campuses with CourseLeaf's catalog software to create and customize a style guide with a library of rules around the use of inclusive language. The tool can then review your curriculum language and help you align it with your guide - creating a more inclusive catalog and thus growing a campus culture with a greater sense of belonging.
"Every student on campus will interact with the curriculum, which makes it an essential focal point for DEI work. By setting standards for the use of inclusive language in course titles and descriptions, CourseLeaf's Inclusive Curriculum Tool helps foster a sense of belonging for students." - Craig Canfield, Director of DEI for CourseLeaf
The Inclusive Curriculum Tool is highly flexible, offering schools a variety of benefits.
Flag exclusionary words or phrases in course titles and descriptions.
Provide explanations about why certain words or phrases should be avoided and offer alternative inclusive options.
Manage the words that should be flagged with explanations and alternatives.
Generate filterable and sharable reporting.
Publish a stylized Inclusive Language Style Guide anywhere in the catalog.
Save time with our default inclusive language rules that can be modified and customized. 
This feature is a new addition to CourseLeaf CAT and is available at no additional cost for catalog clients using CourseLeaf 10. It is one of several tools that can help you support your DEI goals and initiatives on campus.
Frequently Asked Questions
Q: What content does the Inclusive Curriculum Tool review?
A: The tool reviews course descriptions and course titles that are available through the course import in CourseLeaf CAT.
Q: Can the Inclusive Curriculum Tool be used for other style guide rules that aren't related to inclusive language?
A: Yes. While the intent is for inclusive language, colleges and universities may build any rules they would like.
Q: What are some top terms that colleges and universities might see?
A: The most likely terms that schools will see will probably be around gender neutrality (e.g., freshman à first year; he/she à they; upper classmen à juniors and seniors; etc), racial identity (particularly using an upper case B when Black is used to describe people), language around indigeneity (e.g., Indian à Native American or Indigenous), and language related to enslavement (e.g., slave à enslaved person; slave owner/master à enslaver; etc.).
Q: How can my campus get the Inclusive Curriculum Tool?
A: If you are currently a CourseLeaf client and you use CourseLeaf CAT, the Inclusive Curriculum Tool will be added to your system when you upgrade to CourseLeaf 10. If you don't currently have CourseLeaf CAT, request a demo!
"CourseLeaf's Inclusive Curriculum Tool will help us actually be transparent in our process rather than just saying the words. We will have tools to help us offer recommended language and avoid finger pointing." - Patrick Bungard, Administrative Analyst/Specialist with California State University-San Bernardino