CASE STUDY
Reducing Schedule Changes by 65% with CourseLeaf
"Your schedulers will love [CLSS], you'll love it."

Danielle Faucett, Assistant Registrar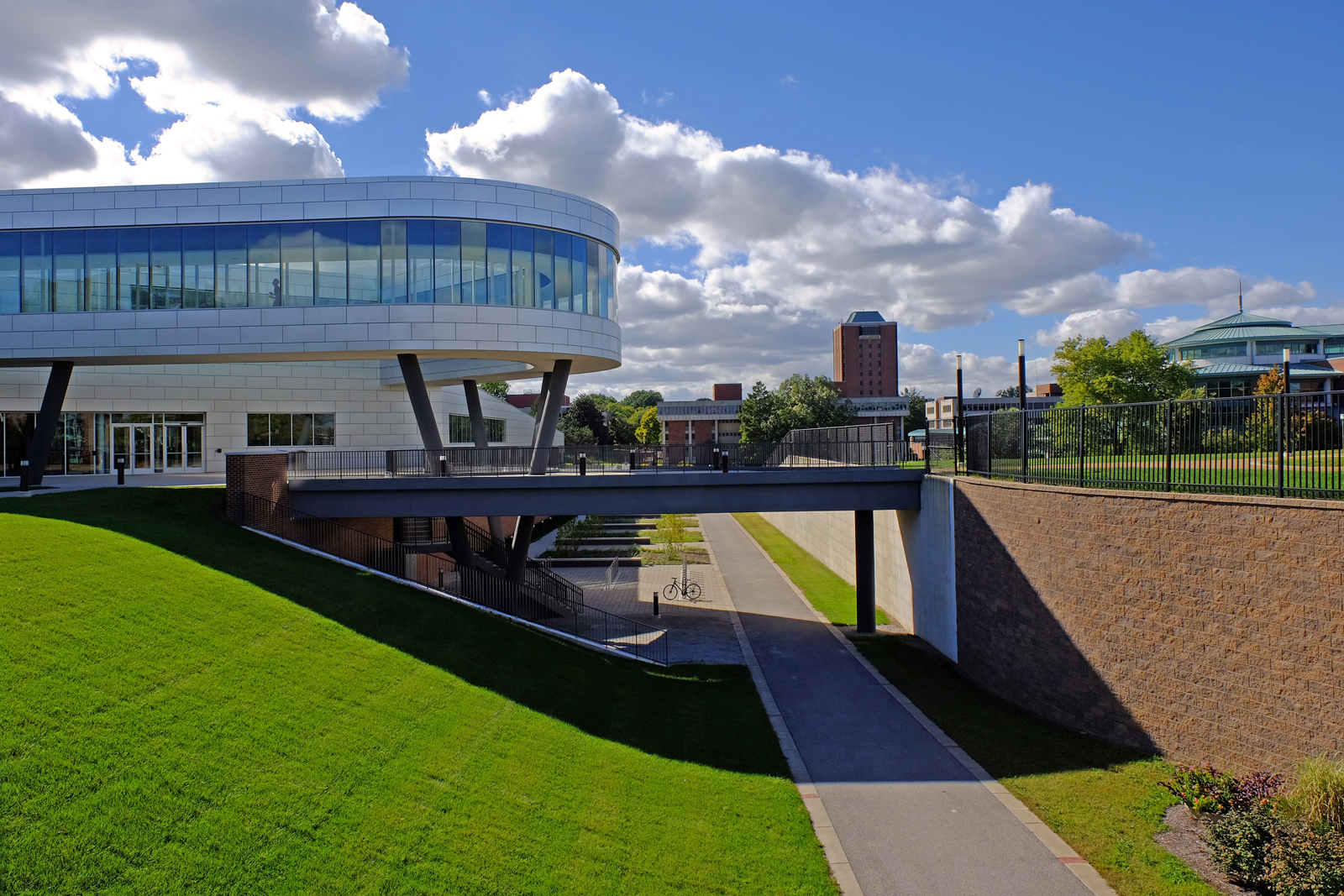 University of Missouri St. Louis (UMSL) was using a legacy scheduling process for its 37 departments and 3,800 sections. The manual work and dual data entry contributed to scheduling errors and course conflicts which frustrated faculty and students and caused needless administrative work. "I would have to download numerous spreadsheets and try to find all the errors line by line to make sure it was all accurately reflected for the students," said Megan Heiser, Student Support Specialist. 
Even after schedules went live, instructors made up to 500 monthly schedule changes. Staff used free online software to manage the changes and manually re-entered data back into the SIS. The resulting errors and scheduling overlaps lead to course conflicts, impacting student class schedules. UMSL began looking for a solution to streamline the scheduling process, reduce staff workload, and enhance student's academic quality and learning experience. 
After success with CourseLeaf Catalog and Curriculum, UMSL chose CourseLeaf CLSS to manage the scheduling process. 
"Thanks to CLSS we were able to revamp our standard meeting policy. Before that, department chairs and deans didn't even know about the policy," said Danielle Faucett, Assistant Registrar. CLSS allowed easy management of scheduling data, automated syncing into Peoplesoft, and automatically validated and applied policies. The increased transparency between departments also allowed for strategic scheduling into multiple future semesters, further reducing potential scheduling conflicts. "I don't have to sort through errors. It is great! It makes my life easier and I now get to spend my time elsewhere and more efficiently," said Heiser.
"CourseLeaf staff are amazing—the sheer amount of knowledge they have about PeopleSoft. Staff had a deep understanding of what PeopleSoft could do, and were upfront about it. They were also very friendly and responsive to what we've needed." - Danielle Faucett, Assistant Registrar
CourseLeaf staff used CLSS to simplify data entry by transforming the 8-10 different tabs and screens in the SIS into 1 page within CLSS. The intuitive editing, review and approval tools allow everyone to contribute in building the schedule of classes. "People who refused to touch the schedule before are now enthusiastically getting involved—dept chairs that used to delegate it, now want to use CLSS because it's great!" said Faucett. 
UMSL maintained central control of the scheduling process, while decentralizing the editing process to departments using proactive rules and enacting workflow measures to mitigate errors. "Workflow has been really helpful. We are definitely utilizing the rule and error checking features. It has been a lifesaver for me," said Heiser. UMSL used role management to control edits to CLSS and maintain accuracy. "Our data was all over the place. Having the ability to restrict what people can do is powerful," said Faucett. To keep campus partners informed the registrar's office shares out CLSS' Heat Map, a color-coded view of course distribution. "We have been using the Heat Mapping tool a lot. It helps [other departments] determine when the highest number of class sections are being offered," said Heiser. 
After launching CLSS, UMSL eliminated 85% of manual data entry into their SIS and reduced schedule changes by over 65%. "It really does help streamline the schedule. It really can help you change your business practices," said Faucett, "We're seeing less changes because people realize that it will need to go through workflow and would affect the students." CLSS also reduced inefficiencies and promoted strategic scheduling to reduce conflicts and enhance student's scheduling experience. "For me, the biggest thing has been that I am able to make more use of my time. I don't have to do tedious things. Now, I am able to strategically work on the schedule," said Heiser.