CASE STUDY
UWM Uses CourseLeaf to Create First-Ever Course Scheduling Policy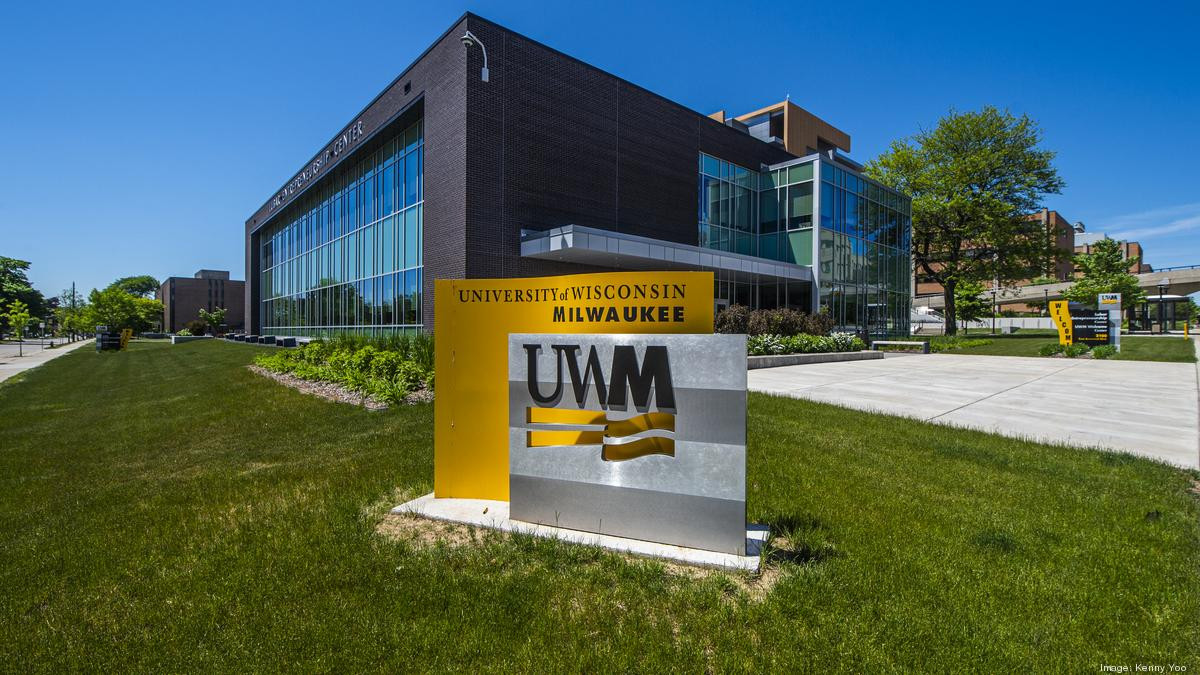 At the University of Wisconsin-Milwaukee, CourseLeaf gives administrators an offensive advantage
There was a time when course schedulers at the University of Wisconsin-Milwaukee ran dozens of error reports to clear up scheduling conflicts in the weeks running up to a new semester. They then sent the reports to various academic departments hoping that schedulers would find their errors and fix them. That rarely happened.
Schedule builders didn't have the time or patience to flip through the error reports, Excel files with hundreds of lines, to find the scheduling errors for their specific academic department. Instead, schedule coordinators in the Registrar's Office would manually fix the errors in the computer system, a labor-intense process.
"There weren't any controls to prevent mistakes or to force people to comply with the rules, so we were sending out about thirty error reports a week," says Jen Steinheiser, the scheduling and grading coordinator at UWM.
The campus turned to CourseLeaf for help with curriculum and course management in 2017. With 24,000 students enrolled across three campuses near the picturesque shores of Lake Michigan, UWM leaders were eager to bring workflow efficiencies and scheduling improvements to their campus.
A night-and-day improvement
CourseLeaf software for catalog publishing, curriculum management, and section scheduling changed work in little and big ways for Steinheiser and their colleagues. Most notably, the new software dramatically reduced data entry errors thanks to proactive error warnings that alert users of a potential scheduling problem. The software also improved workflow and inter-department communication, which means that no one is left out of the loop.
Another benefit of CourseLeaf, according to Steinheiser, is the software's data reporting function, which allows academic departments to use filters to target specific data points. Running reports and receiving real-time information about campus activities is helpful to department leaders, especially when looking for enrolment trends.
CourseLeaf software also works seamlessly with the campus' existing student information system (SIS). In the past, campus IT teams struggled to make a 'homegrown' curriculum management and course scheduling system work with the outside SIS. As a result, schedule coordinators had to create PDF change forms that had to be manually filled out and processed. This often resulted in a stress-inducing backlog of class and curriculum changes in the narrow window of time before the start of a new semester.
"We were interested in the CourseLeaf suite for many reasons," says Steinheiser. "There weren't any other solutions in the market that would check all of the boxes for us."
Renewed confidence, bold decision-making
Today, UWM is moving forward with an ambitious plan to develop a new scheduling policy that campus leaders believe will result in a more 'student-centric' course schedule. The new policy was put on hold for many years because of software limitations, but when campus leaders experienced the full capacity of CourseLeaf, including backup from CourseLeaf software engineers and support personnel, they felt confident that they could tackle the project.
Campus leaders hope the policy will help academic departments schedule courses throughout the day instead of grouping them in the 'prime time' window of 10 a.m. to 2 p.m. When departments bulk courses, students have a more challenging time creating their schedules and obtaining the credits they need to graduate on time.
There is also a financial reason for the new policy. The UWM, like many public institutions, receives funding from the state based on the occupancy rate of campus classrooms and labs.
"We are one of the few universities of our size that does not currently have a scheduling policy in place," says Steinheiser. "We hope to fully implement the policy by Spring 2023. …We believe it will make our campus more efficient and that it will help everyone on campus to play by the same rules."