Engage and Support More Students with CAT Impact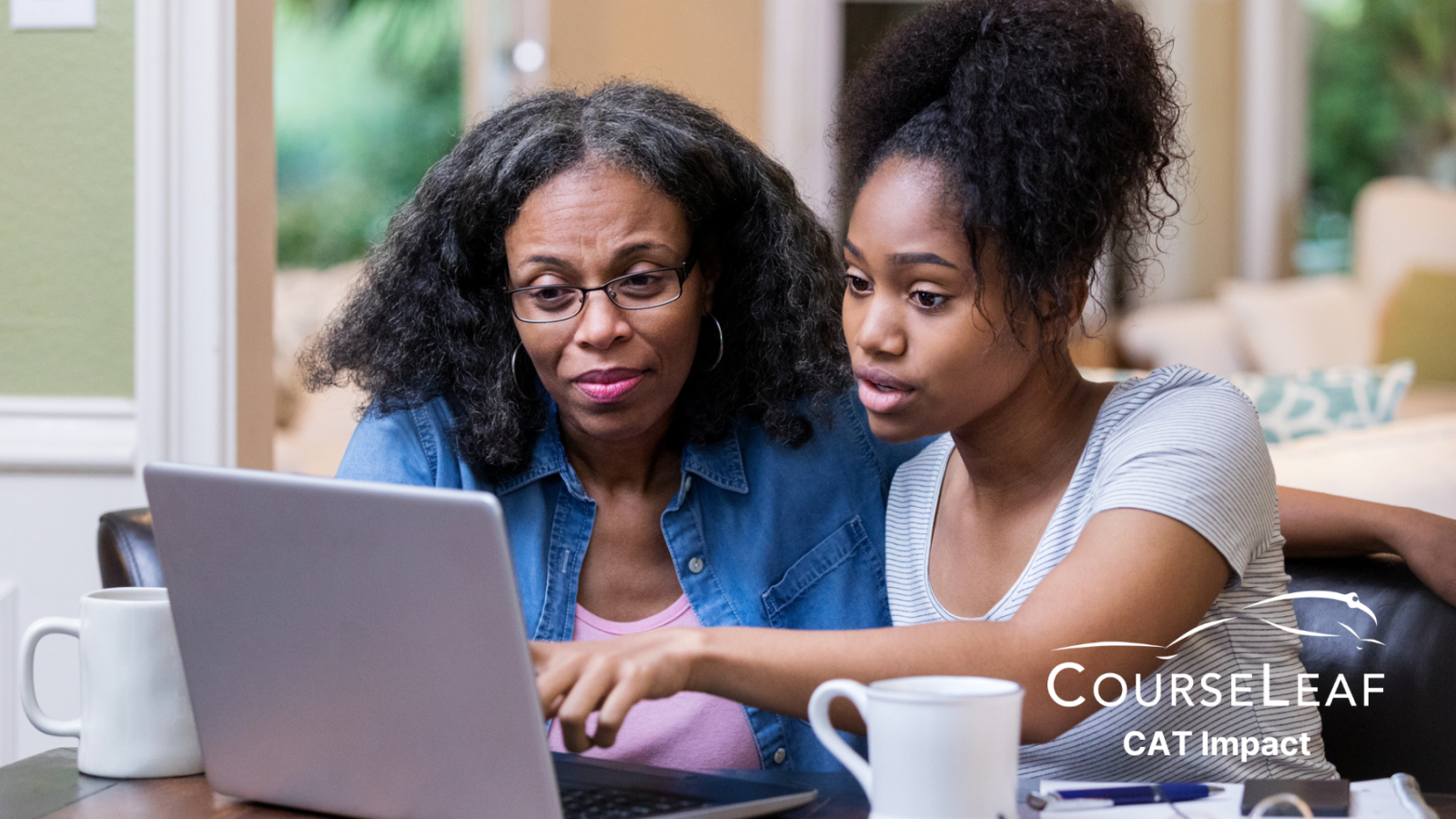 CourseLeaf's baseline catalog software includes unique templates, intuitive editing, workflow, integration, and more! For most clients, it is a significant upgrade from the solution they are currently using. However, some colleges and universities want to go even further.
CAT Impact is a collection of special add-on features and services designed to enhance your CourseLeaf academic catalog, making it even more engaging and impactful for current and prospective students. Choose the features that are the most appealing to your institution. You can add them to your baseline catalog during initial development or at any time in the future!
CAT Impact options include - 
With CAT Impact, your campus can:
Attract more students with an engaging catalog that showcases your institutional brand
Guide students to graduation with easy-to-navigate program filters, career data, and Guided Pathways
Save staff time by leveraging the design and development expertise at CourseLeaf