CASE STUDY
Improving Accuracy and Eliminating Backlog with CourseLeaf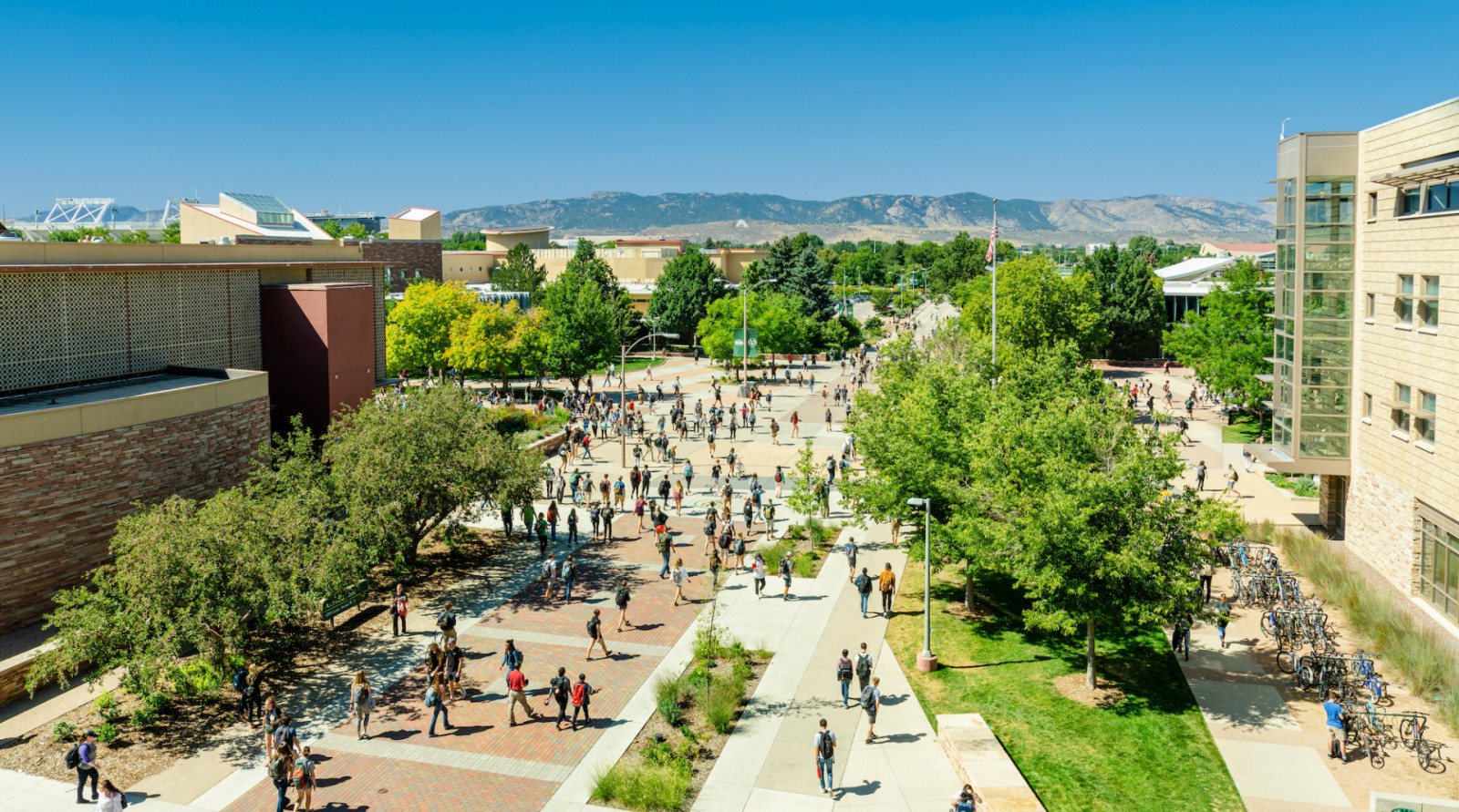 Established in 1870, Colorado State University (CSU) is a public research university located in Fort Collins. Committed to providing a high-quality affordable education to over 30,000 students, CSU is the flagship institution of its state's university system. Founded as one of the original Land-Grant Universities, CSU offers 634 total programs of study across eight colleges and 54 departments.
When the school invested over $1.5 billion on campus improvements, it was time to upgrade CSU's course and catalog management systems from outdated paper-based processes as well.
"Paper forms circulated through campus mail for approval signatures," explains Andrea Russo, CSU's current Assistant Registrar for Curriculum and Catalog. "The forms came back to the curriculum office for processing, and then paper agendas were sent to the curriculum committee. The course catalog was a compilation of work processing documents first sent around to campus partners, then converted to PDFs."
Among other changes called for, improving the accuracy of the curriculum management process was essential. CSU also needed a digital system that would ensure a faster workflow to keep up with course changes and eliminate a backlog. For several years, the school's course catalog had not even been published on time.
CSU's search for a digital course management system took off. The University Curriculum Committee, along with the Vice Provost for Undergraduate Affairs and other academic advisors, began by consulting peer institutions for recommendations.
"We were looking for an online web-based solution with a robust workflow," says Russo. Another vendor was considered but ultimately rejected by the committee. Strong recommendations came in from other institutions praising the versatility of CourseLeaf. Indeed, the ease of publishing and transparency made CourseLeaf the ideal choice to address CSU's needs.
"I joined CSU shorty after they implemented CAT and CIM, and I came from a university that had implemented an online catalog and curriculum management system with a different vendor. Having worked extensively with two different curriculum management systems, I vastly prefer CourseLeaf. CourseLeaf is more robust and can handle the nitty gritty details of curriculum more efficiently and cleanly. I am impressed with CourseLeaf's continuous innovation and responsiveness," says Shelly Ellerby, CSU's Curriculum Liaison Specialist.
In the fall of 2015, CSU replaced its paper-based PDF course catalog with CourseLeaf CAT and employed CourseLeaf CIM for curriculum management. The difference was immediately visible. "We saw improvement with the first publication," recalls Russo. "We now have Learning Objectives available for all to see. Having changes to curriculum—courses and programs—preserved in the historical record is so helpful, as now it is possible to see differences over time. Workflow is dynamic, and it's much easier to get proposals to other departments for comment."
The accuracy of the CSU Catalog improved dynamically due to collecting course information directly from CIM. Within a single semester, users were feeling comfortable with the new process. Plus, new CourseLeaf improvements and enhancements are rolled out consistently, keeping CSU's course management workflow current and efficient.
"The ease of training new users makes for a painless on-boarding process," says Russo, "and the tireless customer service has made a very good impression, too.