CASE STUDY
Higher Education Leaders use CourseLeaf to Track Success of Diversity, Equity, and Inclusion Projects
"We expect to be held accountable for meeting our stated outcomes for DEI, and now we have it all in writing so that any student or faculty member can see how this content is being shared and taught across the campus."

Ryan G. Forsythe, Worcester State University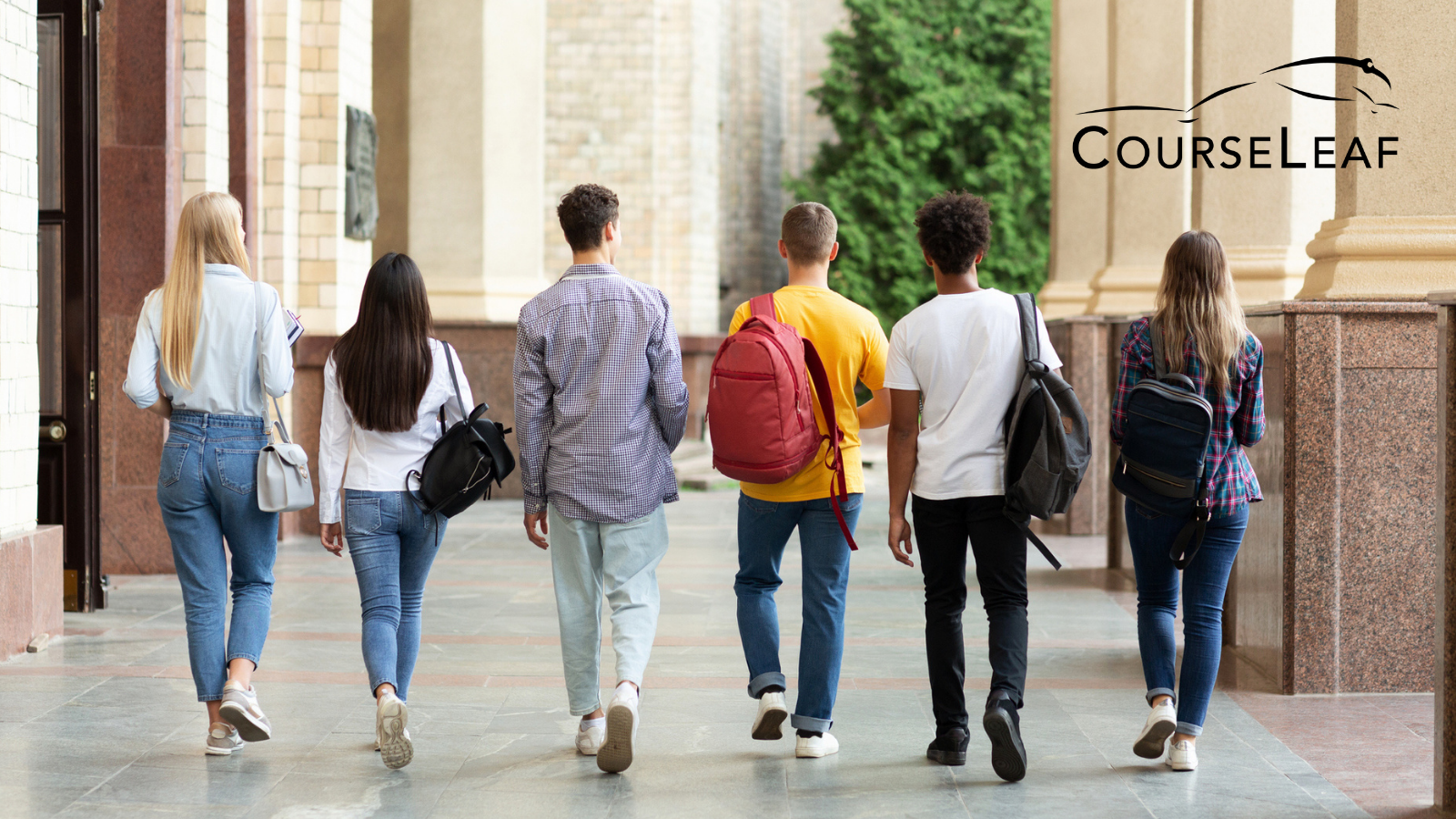 Higher education administrators implementing the next wave of diversity, equity, and inclusion (DEI) strategies are turning to CourseLeaf to help them succeed.
At Wichita State University, the registrar's office uses CourseLeaf to clearly identify courses with diversity content. This helps students plan their semester and allows for improved data collection. This means that when anyone asks: How are you teaching diversity content? Administrators pull up the exact number of DEI courses and students enrolled in them.
At Worcester State University, administrators are using CourseLeaf to improve and expand the diversity curriculum. In 2021, the institution is adding a catalog identifier for courses in which professors will go even deeper into topics of race, ethnicity, and gender. The new curriculum is part of the school's ongoing efforts to retain minority students and ensure an education that is culturally and socially inclusive.
"The new courses are dedicated entirely to topics of diversity, and from a pedagogical point of view, they are completely different from non-diversity content area courses," says Ryan G. Forsythe, Vice President for Enrollment Management. "When it came to adding these new courses to our catalog and identifying them as different from other courses, we turned to CourseLeaf."
Designed for Success
In Kansas, at Wichita State, an institution with a reputation for turning out top engineers to feed the local aerospace industry, CourseLeaf is also the go-to software—for catalog maintenance and improvement, but also for keeping on track with important strategic goals.
When Gina Crabtree became University Registrar in 2014, one of her priorities was digitalizing the school's curriculum change system. She turned to CourseLeaf and its curriculum management software, CIM, to help with the process. Today, she's using CourseLeaf software to push forward new DEI course descriptions and identifiers.
"CourseLeaf delivers exactly what they promise," says Crabtree. "CIM allows us to see course proposals first and head off problems; it allows transparency so that anyone can see where a proposal is in the workflow, and it allows us to keep all information related to a course or program change in one place in the CIM system."
Wichita State's Inclusion Excellence strategy encourages diversity coursework in courses in all disciplines, from mathematics to English to dance. So, ensuring that course descriptions include a DEI tag and that students can quickly and easily find these courses is vital.
CourseLeaf CIM allows Crabtree and her staff to create a question that prompts professors to enter information about diversity content when they create their course for the on-line catalog. It also ensures that no course is misidentified or, worse yet, excluded from DEI offerings.
"CourseLeaf CIM adds the diversity content statement to the course description and guarantees that it is always included in the same place," says Crabtree. "This automated process reduces the chance for human error and inconsistency. Neither myself nor my catalog editor have to worry anymore."
A Trusted Partner
At Worcester State, Forsythe decided to go with CourseLeaf CIM because of the software's solid reputation, but also because he knew that if there were a problem, he'd have backup from a team of knowledgeable customer service reps.
This is particularly important to Forsythe because he's responsible for the technical implementation of a high-profile DEI project that will bring more diverse content to the classroom and help more minority students to not just enroll at Worcester State, but to find themselves and their stories in lectures, readings, and academic projects.
"We needed to change our course form to reflect the addition of a diversity content area, and CourseLeaf was with us throughout the process," says Forsythe. "We expect to be held accountable for meeting our stated outcomes for DEI, and now we have it all in writing so that any student or faculty member can see how this content is being shared and taught across the campus."
Forsythe knows there is more to be done to improve minority student inclusion and retention, and to educate a diverse student population, but he feels more confident about hitting those future milestones now.  "Even though I might have a thousand questions," he says, "the CourseLeaf team is always there, always responsive."