CASE STUDY
SUNY Morrisville Switches to CourseLeaf after Competitor Fails to Deliver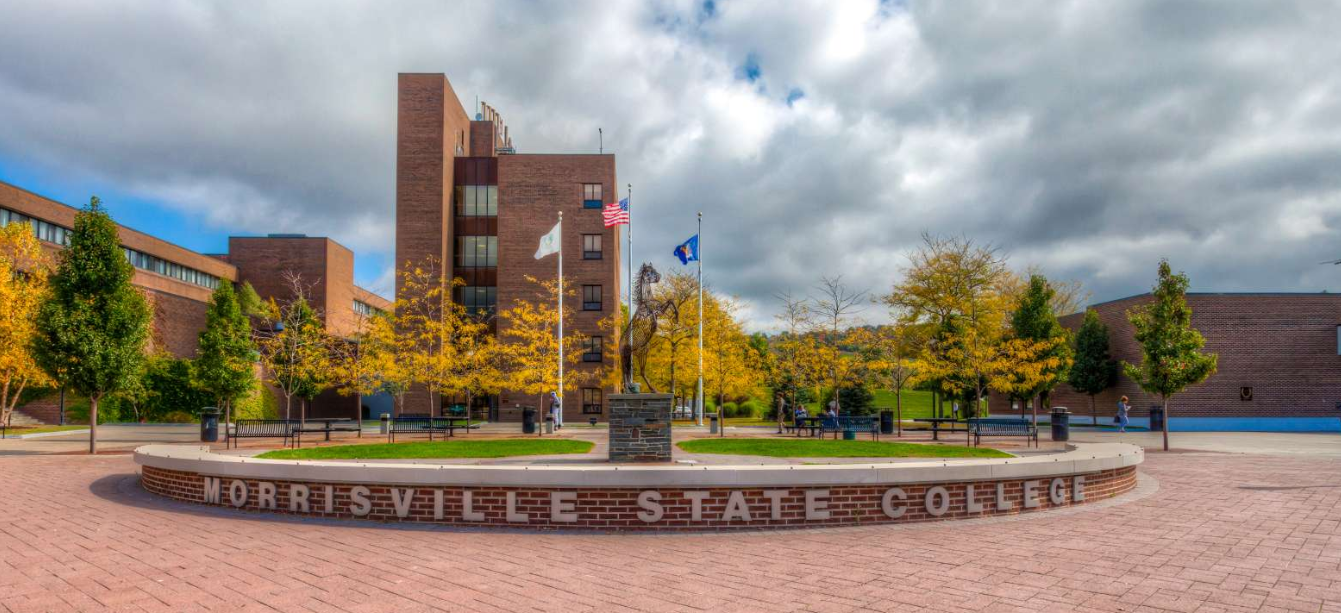 "CourseLeaf CLSS has helped us to shorten our semester schedule build timeline by roughly six months. We are done with spreadsheets and manual input and have witnessed a steep decline in data entry errors. Working with CourseLeaf has been a game changer for our staff and students."
When administrators at SUNY Morrisville in Central New York contracted with a nationally-known service provider to upgrade their curricular management system, they expected professional expertise and rigor. They got a never-ending rotation of clueless project representatives, a tech team with no technical answers, and a list of unmet promises.
The situation was intolerable, and it took only a few months for administrators to annul the contract and shut down the upgrade project. As a result, the campus went back to manually building course schedules for 2,000 students on spreadsheets, sharing them with department heads, and editing them to correct mistakes and update course details.
This was an unfortunate step back, and everyone felt disappointed.
"With the first company we contracted with, we were literally dealing with interns, and if you had a question, they would have to go to several other people to get an answer," says Marian Whitney, who recently retired from her position as Registrar at SUNY Morrisville, which offers 50 bachelor and associate degree programs.
"They asked our programmers for solutions to problems they couldn't fix," she says. "We weren't getting our money's worth."
A fresh start with CourseLeaf
With the first service provider out of the picture, SUNY Morrisville administrators went back to square one. Not long into their search for a new service provider, they participated in a CourseLeaf presentation at a higher education conference and met with a company representative. Soon after that initial meeting, SUNY Morrisville contracted with CourseLeaf and relaunched the upgrade project using CLSS, CourseLeaf's section scheduling software.
This time around, they felt confident they would reach their goals.
At the top of their list was seamless integration of the CLSS software with the school's existing Student Information System. For Whitney, and later, Interim Registrar Megan Croft, it was important that information from CLSS flow automatically into the SIS and that updates show on the SIS website as quickly as possible, with a maximum delay of 12 hours, or overnight.
"We wanted information to flow between the two software systems, and this integration was something our first service provider promised to deliver but never did to our satisfaction," says Whitney. "The integration they came up with never worked 100 percent of the time, which was unacceptable."
Another top goal was simplifying the scheduling process, including communication and validation between the registrar's office and academic departments. Whitney and Croft wanted software that would allow deans to review new schedules and schedule changes independently and resolve any problems with division chairs themselves.
The women also wanted strategic planning tools and the ability to create reports on final exam schedules. They also wanted a user-friendly platform that everyone on campus would feel comfortable navigating – this was key to shifting some of the workload from the registrar's office to academic deans and divisions.
The more Whitney and Croft worked with CourseLeaf, and the more they learned about the tools and efficiencies the company's various software systems offered, the more confident they were that they would not be left in the lurch again.
"Working with CourseLeaf is easy and always a positive experience," says Croft, who arrived in her position mid-project. She praises CourseLeaf staff for their patience and support as she caught up on project details and learned about CLSS.
"The CourseLeaf team is truly wonderful," says Croft. "They are extremely helpful when it comes to troubleshooting and always responsive when we have questions."
Delivering on the promise
SUNY Morrisville started onboarding CLSS software in January 2021, and the platform went live in January 2022.
During this process, COVID-19 was still an issue for many U.S. campuses, and staffing changes complicated the onboarding work. But through it all, CourseLeaf staff did their best to meet deadlines and went out of their way to make sure that Croft was up to speed on the project.
Although their implementation took a little longer than anticipated, Whitney and Croft were satisfied. When CLSS rolled out, the entire SUNY Morrisville campus felt they had finally entered the modern age.
"CourseLeaf CLSS has helped us to shorten our semester schedule build timeline by roughly six months," said Croft. "We are done with spreadsheets and manual input and have witnessed a steep decline in data entry errors. Working with CourseLeaf has been a game changer for our staff and students."
A win-win for staff and students
Although SUNY Morrisville has been using CLSS for less than two years, administrators already see a return on investment. For example, administrators report a significant reduction in course scheduling conflicts, meaning students can register for the courses they need to meet degree requirements without encountering errors. Although it's still early, Croft is optimistic that this will help to boost the campus's graduation rate.
CLSS includes a tool that allows academic administrators to view all required courses for the same semester. With access to this level of detail, there is less chance that the schedules for required courses will clash. This also makes it easier for academic advisors to counsel students on course selection.
"Our advisors now have access to notes about linked courses, cross-listed courses and closed sections that may not be published on our course listing website," says Croft. "With this extra information, they can help students with advanced planning and provide a more well-rounded academic experience."
A trusted partner
Now that CLSS has been successfully implemented, SUNY Morrisville is moving forward with  CourseLeaf to implement the company's catalog software, CAT, which allows campuses to create catalog pages that are easy to navigate and understand.
"We are so happy that we found CourseLeaf and that we no longer have to deal with lackluster service," says Croft. "We're excited to add CAT software to improve our catalog, and, frankly, only wish we'd found CourseLeaf earlier. We have absolutely no regrets about our decision to work with CourseLeaf!"