CASE STUDY
From Homegrown Struggles to Scheduling Success with CourseLeaf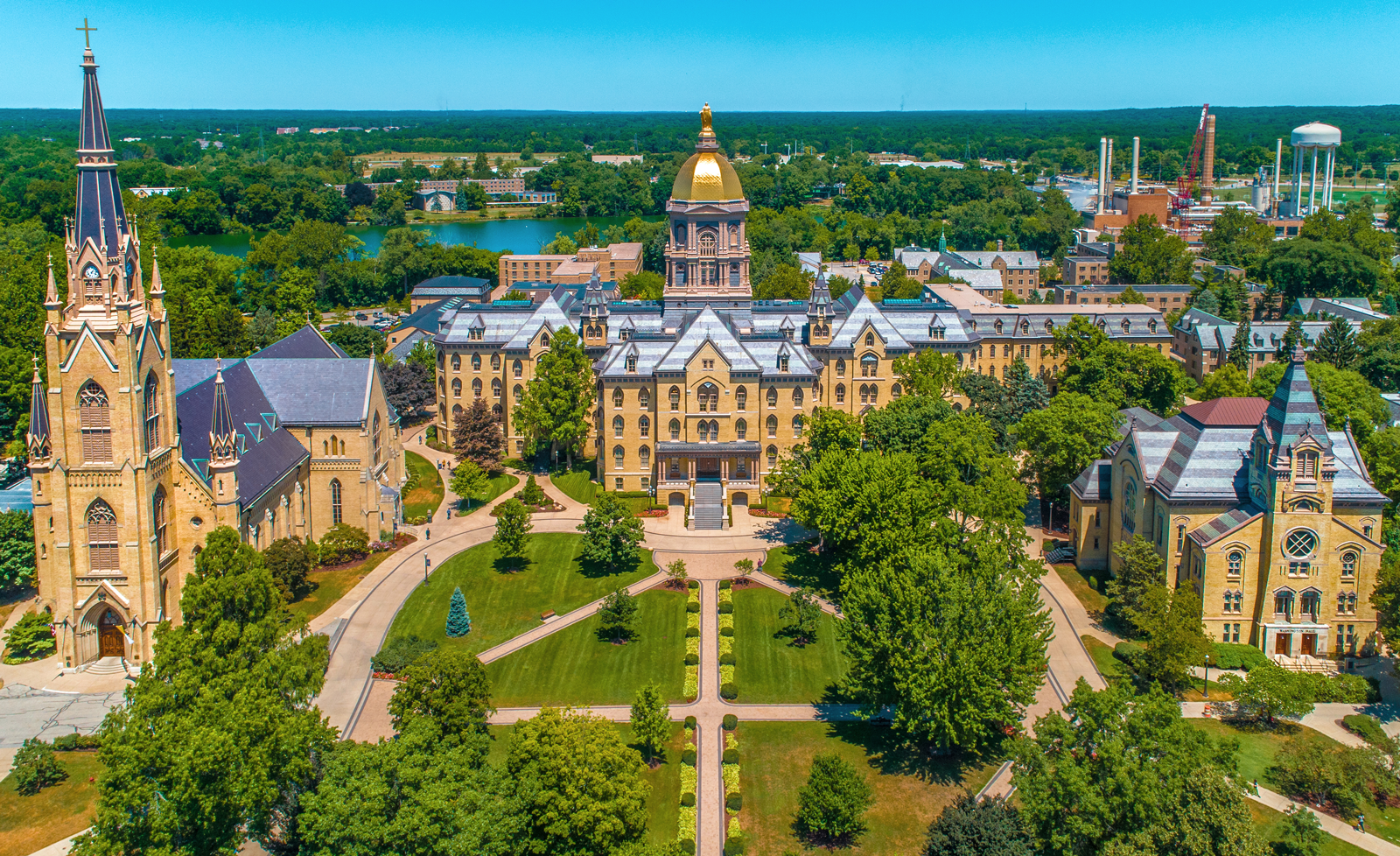 Like many other institutions, the University of Notre Dame had been using their own, homegrown system to aid with their master course scheduling.
They began to realize that their system needed to be overhauled due to several issues with reasonable room allocation across campus, the window and timing of scheduling availability, and other functionality. Staff was spending a lot of time on the manual work-around processes and the lack of fair room allocations had begun causing friction between departments.
Associate Registrar Rochelle Jones recalls, "the old system had been in place since 2011, and needed to be revamped."
When they decided to look elsewhere for a scheduling solution, they knew there was functionality they did not want to lose in the transition. The university saw CourseLeaf's section scheduler, called CLSS, and realized this was their opportunity to solve common distribution and productivity issues by replacing the legacy system.
"[Our homegrown system] would only manage one term at a time, and once you did the first couple of months of creation and sent it to Banner, all future changes were manual. Our school does so many changes all the time, adding new sections, changing enrollments, so having that flexibility from start to finish was really important to us," said Jones.
When the discussions began, it was evident that the relationship between Leepfrog and Notre Dame could be mutually beneficial. By budding a developmental partnership, Notre Dame was able to bring a functional vision and experience, while Leepfrog delivered technical and logical expertise to design the project's specifications.
"[The CourseLeaf team has] been awesome—very responsive. I can't say enough about how great they've been", said Jones.
With the new system in place, departments are now able to make section changes in real time with enhanced data and metrics which provides colleges and departments new insights into scheduling for future terms.
"With CLSS, we anticipate the framer tool and its ability to show you multiple terms in different years side by side will be a popular feature for our schedulers next year to predict how many sections they'll need when adjusting back to normal after COVID-19," said Jones.
CLSS launched to much excitement from the campus community. Jones recalled particular anticipation from a faculty member, "one faculty member had used CourseLeaf at a different institution and was very excited about using it again." Notre Dame has been very satisfied with the efficiencies it has brought to campus in it's abilities to manage multiple terms at the same time, control workflows more effectively and is used throughout the term rather than only in the beginning of the scheduling process.
The scheduling team has spent roughly 25-50% less time each term managing the schedule. "When students register, that's where we see the value, as we see our savings in time go into supporting students through registration," said Jones.
In addition, Notre Dame's IT resources no longer support the class schedule at all. They previously had to keep patching the old system, troubleshoot when it wasn't working, and their team suffered a lot of downtime. Now, CLSS provides that support and their team can focus on new projects.